Temporary Pool fencing perth
Centurion delivers and installs temporary pool fencing throughout the Perth metro area and the Peel region, ensuring safety and compliance with pool installation regulations.
All of our temporary pool fencing complies with Australian Standard AS1926.1, this includes
Must be at least 1.2m above ground
Gaps cannot be less than 10cm apart
Must be vertical without lean
Centurion has earned the reputation of being the preferred supplier for many pool installation companies in the Perth region.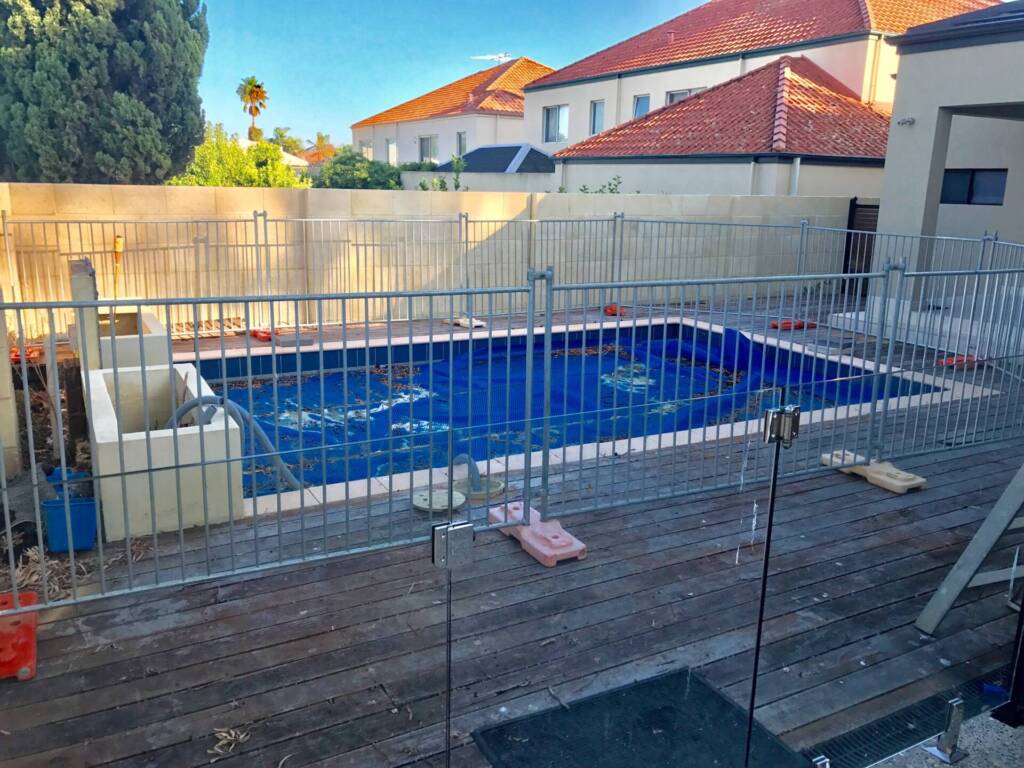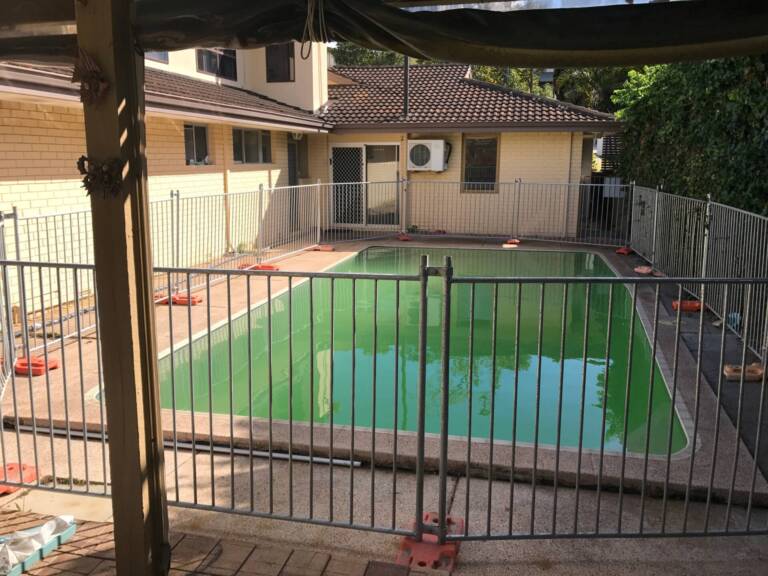 Pool FencE Regulations WA
In Western Australia all swimming pools and spas that contain more than 30cm of water depth must have a compliant fence that restricts access for children.
This includes:
Inground pools and spas
Above ground pools and spas
Inflatable paddle pools that contain more than 30cm (300mm) of water depth
During the construction of a new pool or spa, pool fencing must be in place before the pool is filled with water.
Temporary Pool Fencing offers a cost-effective solution, providing you with the time to select your permanent pool fencing structure. It ensures the safety of your family, pets, and prevents potential harm to the surrounding area during the pool installation process.
Our temporary pool fencing features a specially designed base, less than 100mm thick, ensuring compliance with perth pool fencing regulations. This system is easily movable, allowing contractors convenient access for machinery, and can be swiftly repositioned at the end of the day once their work is complete.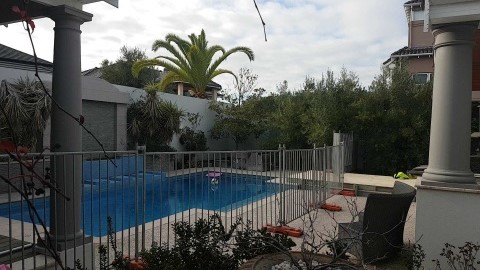 Temporary Pool Fencing
delivered & installed
We deliver and install our temporary pool fencing across all of Perth metro, SOR, NOR, the Swan Valley, Peel Region and some closer WA regional locations – its best to contact us and ask!
We always maintain stock of our temporary fencing, so if you've overlooked planning ahead, simply reach out to us, and we'll arrange for express delivery and installation to your location.
Temporary Fencing For Sale
Our temporary pool fencing isn't just available for hire – get in touch with our sales department to explore other options for your business.
Our trusted temporary pool fencing system is designed to last, and built to move. Our system has been rigorously tested and maintained by our own hire business over the years, so you can be sure it's reliable and easy to install.
Not only is it cost-effective, but the quick and easy installation makes it a profitable addition to any pool installation company.
Invest in our trusted system and enjoy its benefits for years to come.