Temporary Fencing for Your Construction Site
Strong enough to handle Perth's toughest construction sites – our temporary fencing is built to last!
With over 15 years' experience in providing temporary fencing solutions in Perth, you can trust the level of service Centurion delivers. Our team of experienced installers and fleet of trucks can work with your project specifications delivering cost-effective and safe solutions.
All of our temporary fencing meets Australian Standard AS4687 – 2022 and has been specifically designed and developed to meet the requirements of our Perth construction company clients. Depending on your needs, we can also supply and install optional extras such as printed branding, , barbed wire, shade cloth and pest mesh. We've worked with many Perth councils and understand their additional requirements. We also ensure the fence is installed to withstand the Perth weather conditions.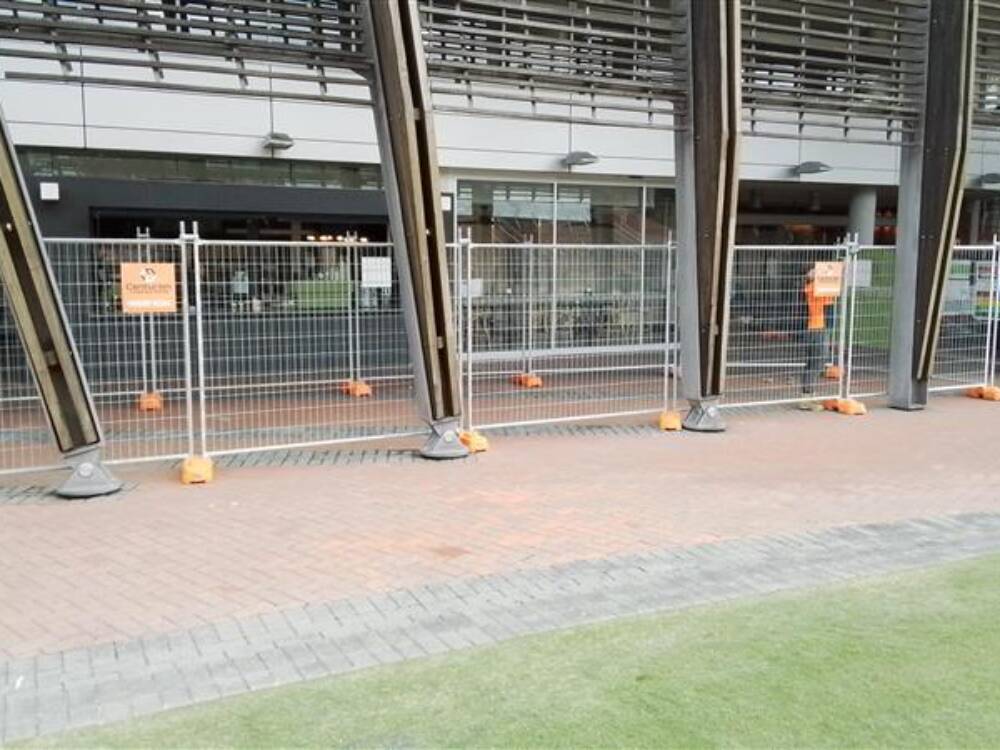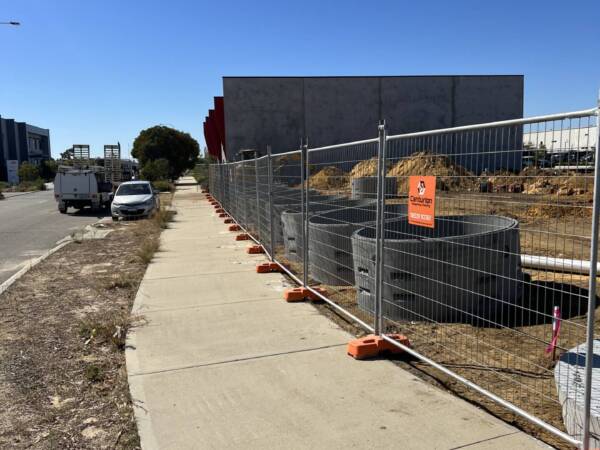 Prompt Delivery and Installation in the Perth Metro and Peel Region
We keep kilometres of fencing in stock in our Malaga warehouse to meet the demands of the hire and sales markets in Western Australia.
We deliver and install our temporary fencing across all of Perth metro, SOR, NOR, the Swan Valley, Peel Region and some closer regional locations – its best to contact us and ask!
We Understand Construction Sites Evolve and Your Requirements May Change
A construction site is an ever-changing place and as such the temporary fencing requirements can change on a regular basis. We recognise this and feel that the service we provide during the project is a key factor in building a trusting relationship with our clients.
We find that most sites have requirements to re-locate fencing and some may even need fence removed and brought back at a later date. In these circumstances we have procedures in place to track the fence and ensure that any extra charges are kept to a minimum.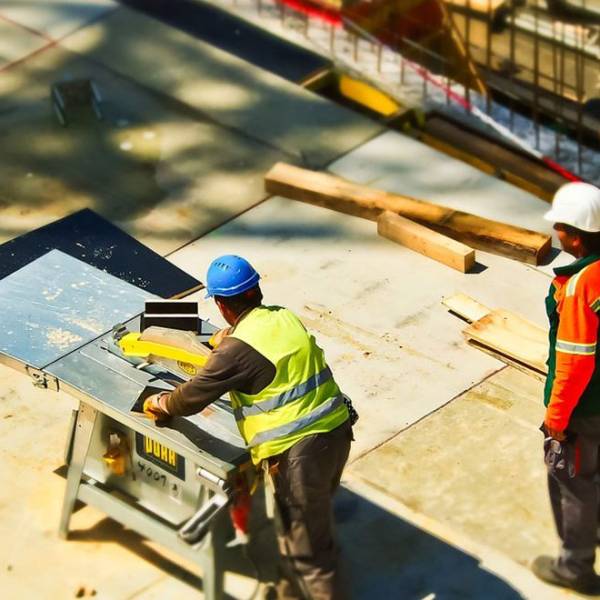 Construction and Development Companies
– Buy Now to Save
Our temporary fencing isn't just available for hire – get in touch with our sales department to explore other options for your business.
Our trusted temporary fencing system is designed to last and built to move. Our system has been rigorously tested and maintained by our own hire business over the years, so you can be sure it's reliable and easy to install.
Not only is it cost-effective, but the quick and easy installation makes it a profitable addition to any construction or development business.
Invest in our trusted system and enjoy its benefits for years to come.
Great fast service and reasonable prices.
I'd like to provide you with some positive feedback about the two guys who delivered and installed the fencing. You have to be proud to have them working for you, they represent the company brilliantly, they are two very lovely guys who went above and beyond to do what I needed to make my backyard secure for my dogs, including cable tying the fencing to the patio post. They were so lovely, and I'd love for you to know this. I work in customer service, so I know how valuable this feedback is to you!
Thank you Tarin, i was very impressed with your service & workers.
Thanks Tarin, I cannot Thank you and your guys enough for such amazing service. The guys who attended site (I am so sorry I didn't catch their names) were absolutely wonderful, so accommodating and assisted us in every way. Thank you so very much again!
Thanks for everything. Very happy with the service.
Fabulous service Tarin and very much appreciated. I also wanted to commend both of your installation and removal teams, they provided excellent customer service
Thank you Centurion Fencing! Friendly, efficient service and the fence was perfect for keeping the kids out of the Fireworks zone.